Multi-Site Retail Client
"Diverse" Exterior Services Program VARIOUS LOCATIONS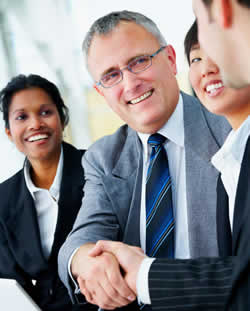 CLIENT OBJECTIVES
Centralized landscaping and snow removal services to deliver the following:
Increased diversity spend within supplier base
Centralized communications for exterior services to 25+ million SF of exterior space
VALUE DELIVERED
USM delivered a centrally managed exterior services program that provided the client:
A 75% increase in diversity spend from 2012 to 2013
66 different points of contact consolidated to one single Key Account Manager
SOLUTIONS
Supplier Diversity and supporting local businesses are key components of this client's Corporate Social Responsibility commitments. USM supported these commitments and implemented a "diverse" exterior services program for 700+ locations by:
Utilizing both USM and client incumbent suppliers who were certified Minority, Women, and Veteran owned Business Enterprises (MWVBE)
Identifying current uncertified suppliers who met the MWVBE criteria, and mentoring them through the certification process
Leveraging our membership with the National Minority Supplier Development Council (NMSDC) and partnership with the Department of Veteran Affairs to identify additional suppliers to deliver exterior services
Assigning a single USM Key Account Manager to oversee all aspects of the program
By leveraging relationships with suppliers and third parties, USM was able to achieve the client's diversity objective while appointing a single point of contact to oversee their 25+ million SF portfolio. USM also partnered with the client to present best practices at their internal Supplier Diversity Procurement Briefings hosted for all of their national suppliers.
BACKGROUND
This bank chain operates 1,400 retail branches and 3,500+ ATMs in 12 states, with non-branchoffices in 30 states.USM is also their exclusive provider of Computer Room Air Conditioning (CRAC) for their data centers.