Convenience Store Chain
Landscaping Program Multiple Cities/States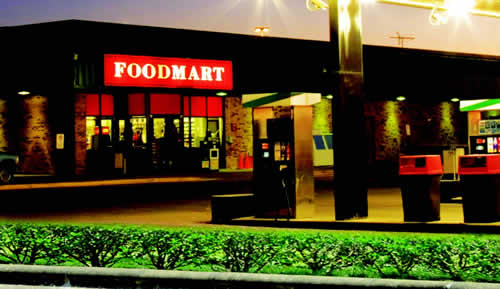 CLIENT OBJECTIVES
To reduce the number of its facilities services vendors; to manage its costs more effectively; to improve the consistency of its brand image across its portfolio.
VALUE DELIVERED
For over five years, USM has been providing high-quality service solutions for this client's company-owned locations in California, Washington, and Florida. By combining its experienced workforce with its long-standing client relationship, USM was able to design—and now delivers—a largely self-performed landscaping program. Since safety is very important to both the client and USM, all workers are API (American Petroleum Institute)-certified.
The program helps control costs by standardizing the scope of work, schedules, and pricing. Irrigation system maintenance and repair, spring/fall cleanups, and turf management are included. Additional services such as weed control, and brush and grassland management are provided to refineries and tank farms. At the same time, the program maintains the client's brand image through such features as routine property inspections designed to identify landscaping issues that might be detrimental to the client's brand.
SOLUTIONS
By self-performing most of these services, USM offers the client several significant benefits. First, rather than receiving multiple invoices from various vendors at each site, the client gets one invoice from USM that covers all of the work at all of its locations. This reduces payables processing costs.
Furthermore, since the USM invoices list all expenses in a uniform format, the client can track and manage its expenditures more easily. And finally, by handling landscaping activities consistently across all sites, USM helps the client maintain and strengthen its brand, a factor that both avoids lost brand equity and increases that equity's value.
BACKGROUND
The client is an integrated energy company with approximately 4,700 service stations nationwide, 415 of which are company-owned.