Specialty Retail Clothing Chain "RightSized" Floorcare Program NATIONWIDE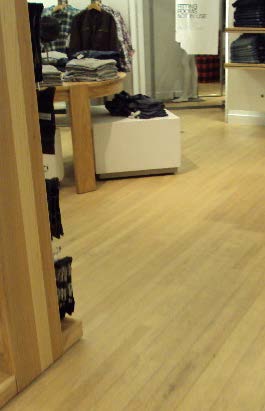 CLIENT OBJECTIVES
Optimize a specialized wood floorcare program that delivers:
Proper life cycle protection to their expensive and brand reflective asset: wood floors
Standard but dynamic SOW's to cover a geographically diverse portfolio of sites
Greater visibility to asset types and conditions
VALUE DELIVERED
USM partnered with this client to provide them with the following:
Improved appearance and protection of their flooring by reallocating services to high traffic street locations
Updated and standardized frequency templates RightSized by geographic needs and smoothed out across the year for maximum benefit
Updated asset register templates with flooring type, and condition assessments
SOLUTIONS
Wood floors in specialty apparel chains are both an important brand attribute and an expensive asset to maintain. USM was able to enhance the client's brand image and better protect their assets by:
"RightSizing" of floorcare frequencies from lower volume stores to higher volume street locations in bad weather markets within their existing budget!
Smoothing out service frequencies across the year to ensure higher completion of services.
Using USM's field team to validate flooring information by type, SF and condition. The asset data updated the client's asset registers and helped create their Capex strategies.
Leveraging specialized expertise in wood floor care and field resources, USM was able to achieve the client's objectives of improved appearance and asset protection; standard but flexible SOW's; and improved visibility into their fleet's assets and conditions.
BACKGROUND
Our client is a specialty retail clothing chain operating over 3,000 sites across the U.S., offering clothing, accessories, and personal care products for men, women, and children. The client's geographically diverse locations adds to the complexity of maintaining their assets, thus the need for USM's services.